Private Appointments
A private henna session of original artwork just for you. Henna is an unforgettable indulgence that everyone deserves so treat yourself today! Henna is a perfect accessory, one that lasts 1-3 weeks (longer on the hands and feet), perfect for parties, vacation, prom or just as a personal gift when you want something beautiful and unique. You can even give a private appointment as a gift to someone you love here. You can buy in bulk to save money here!
Private appointments available at my studio in Crown Heights, Brooklyn, or as a house call.
Prices start at $50 for a half-hour appointment in my studio (the design in the photo would take about 45 minutes). House call appointments start at $125/hour with a one-hour minimum. You can send me images of the kind of designs you'd like and I'll give you a time estimate. Book online, quickly and easily below.
Aftercare
Once the henna paste is applied it needs about a half hour to dry, but needs to stay on for a total of 6-12 hours (hands and feet need 6 hours, the rest of the body 8-12 hours). After the waiting time has passed, scrape off the dried paste, and for the next 6-12 hours you must keep water off the hennaed skin for the stain to fully take on your skin. Upon removal of the paste you will see a bright orange stain which will gradually darken over the next 24-48 hours, turning a deep, rich reddish-brown color. The stain can last anywhere from 1-3 weeks; it will last longer on the palms of your hands and your feet because the skin is thicker. The stain fades gradually as your skin exfoliates; if you want the stain to last avoid using anything on the skin that will exfoliate it and use gloves when doing dishes or housework...or better yet, use your henna as an excuse to avoid cleaning!
Body Painting lasts until you wash it off with soap and water. Plan your appointment for a few hours before your event. Do your makeup before your painting appointment.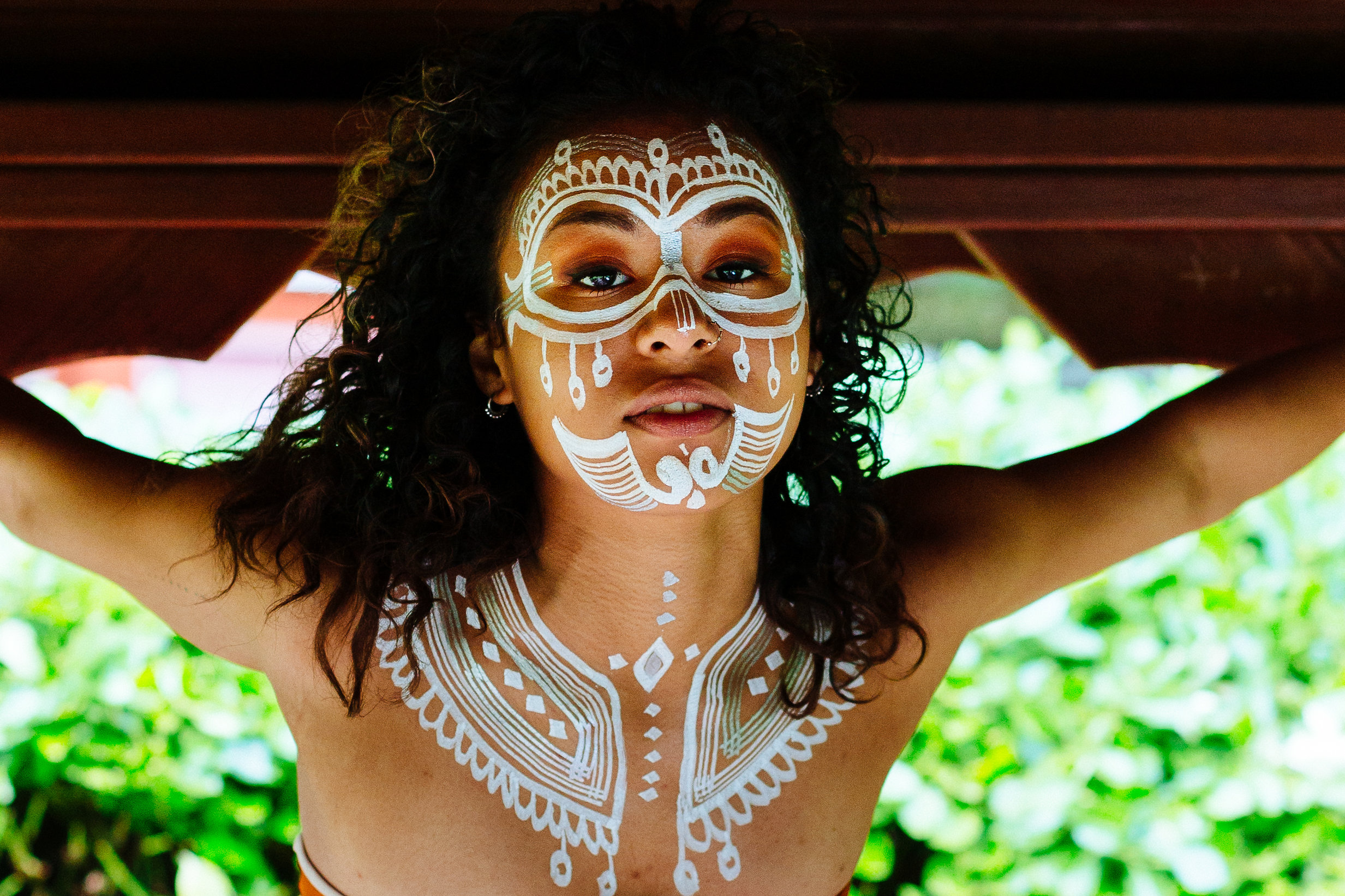 Body Painting Expressions
Book an appointment for the day of your event to be painted; the design lasts all days and washes off only with soap and water. Book a half-hour for $50 or one hour for $90.